Kickstart your goals with fast, effective weight loss
Whether you are looking to achieve that washboard sixpack look, lose excess body weight or simply stay in healthy shape, we have meticulously designed the ShredIn7 product line to ensure you can efficiently and effectively achieve your body goals.
Achieve your goals with our fat-shredding shot drink and high-potency carb metabolising supplements.
This seven day super pack is available for only £24.99 with next day shipping throughout the UK and USA.
Our Products Set Us Apart
Our flagship ShredIn7 super pack contains a week's supply of twenty one great tasting shots for you to take three times a day, half an hour before a meal, as well as fourteen carb blocker capsules, to take twice per day before the main meal of the day.
This unique product offering is what makes ShredIn7 the go-to solution for efficient and effective weight loss.
Our products are completely natural and are clinically-proven; our shots contain the optimum amount of Glucomannan - a natural dietary fibre. Each carb blocker capsule contains white kidney bean extract, high in phaseolamin, to help kickstart your body's metabolism to break down excess fat.
Buy Now
Naturally Potent Supplements
We have a variety of all-natural, high-strength supplements available too. These supplements have all been specially-formulated to enhance the efficacy of the ShredIn7 flagship product. They are also great to take standalone too, each with their own set of unique and amazing benefits.
Each supplement is specially blended in the UK, backed by science and clinical research.
Find out more about each powerful supplement we have on offer today.
Buy Now
Buy 7-Day Fat Loss Sensation
Need Help Deciding?
Complete Our Short Form To Get Custom Product Recommendations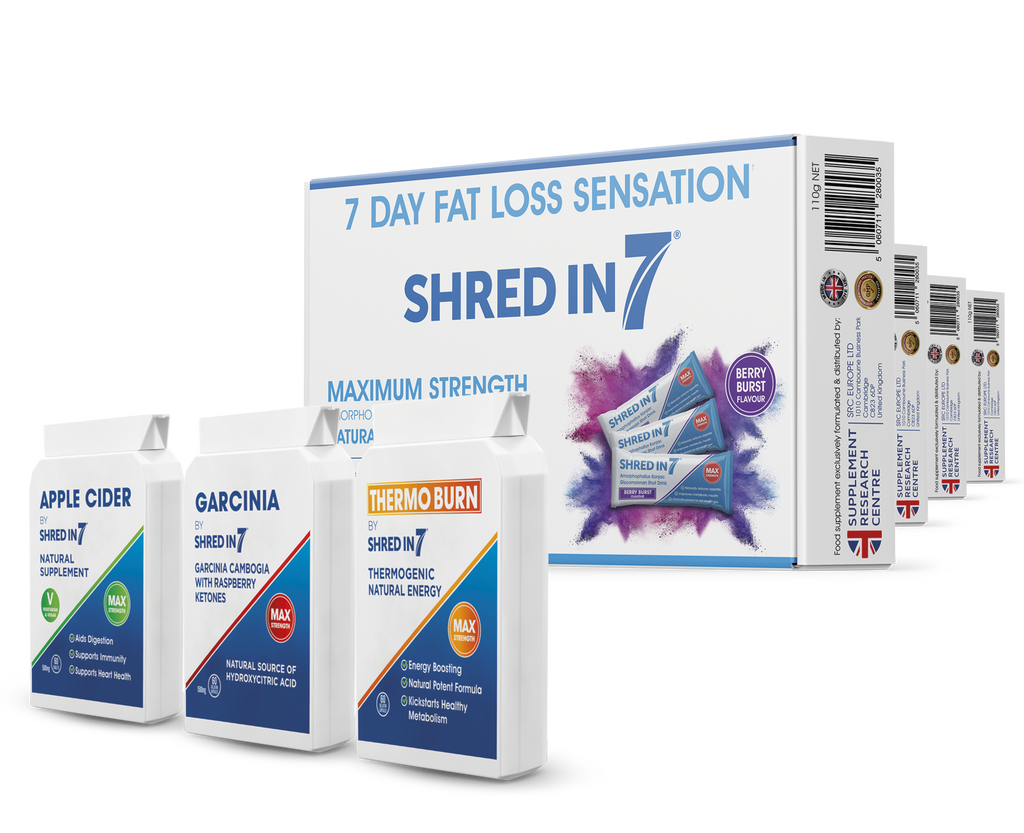 Save with our bundles
Save


30%
Sale price £39.99
Save


20%
Sale price £84.99
Regular price £12.99

Join the squad @shredin7