All-natural, Supercharged Supplements
All of our products are made from premium blends of natural minerals and nutrients, expertly developed to help you achieve your best.
Our products are specially-formulated utilising ingredients that are backed by science and clinical trials.
This seven day super pack is available for only £24.99 with next day shipping throughout the UK and USA.
Developed for the Pros
Our flagship product - the 7-day super pack - was developed to help athletes shred excess body fat on the build up to a competition. The shots are completely natural and contain no laxatives or synthetic products.
Each sachet contains the optimum amount of Glucomannan which is the only natural ingredient to be recognised by the European Food Standards Agency and the Food & Drug Administration as clinically proven to aid fat loss.
We have partnered this product with a range of naturally potent supplements, to help you achieve your body goals no matter your current situation.
Buy Now
Backed by Science
We only develop products that have real effects.
That is why we only incorporate ingredients that have supporting clinical evidence showcasing their promise.
For example, Glucomannan has been recognised by the European Commission and US FDA as a natural dietary fibre, that can help aid weight loss (EFSA, 2020). Garcinia Cambogia has been shown to help reduce appetite and block fat production (Bjarnadottir, MS, 2018). And Apple Cider Vinegar has been shown to help boost weight loss and control blood sugar (McDonald IV, MD, 2018).
If you want to learn more, check out the benefits section on each of the respective product pages! You'll be amazed at all of the wonderful benefits our products can provide.
More Info
Buy 7-Day Fat Loss Sensation
Need Help Deciding?
Complete Our Short Form To Get Custom Product Recommendations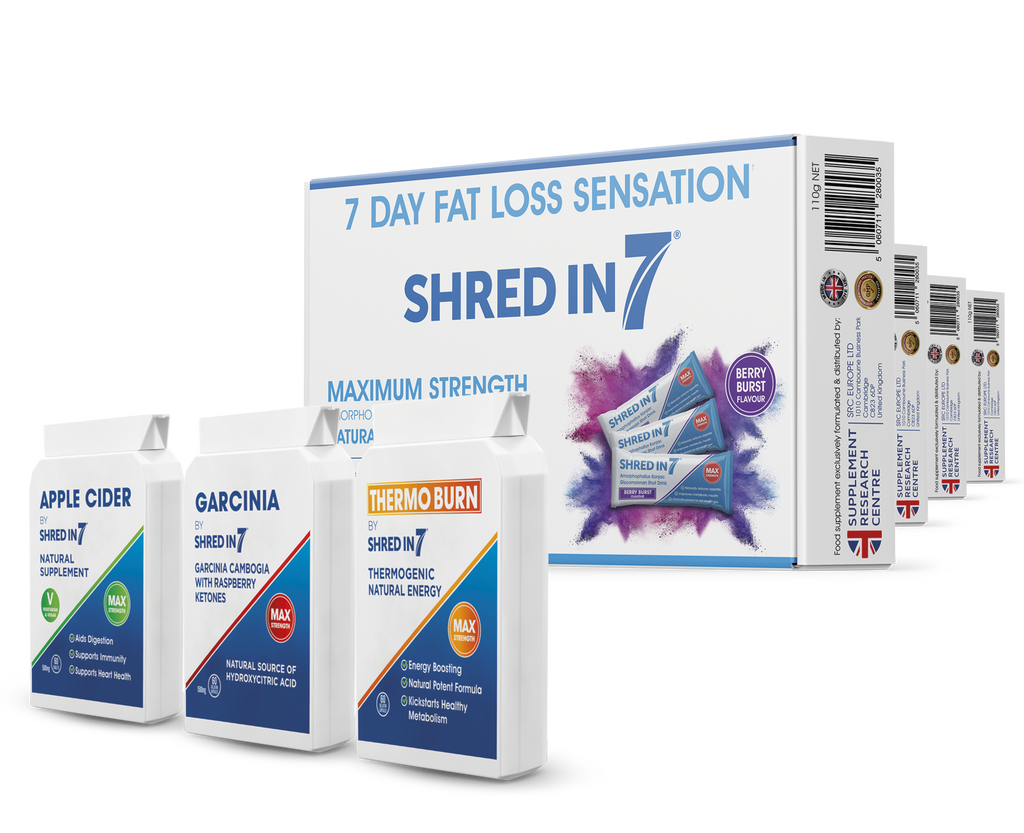 Save with our bundles
Save


30%
Sale price £39.99
Save


20%
Sale price £84.99
Regular price £12.99

Join the squad @shredin7